Social Media Analysis and Response Team (SMART)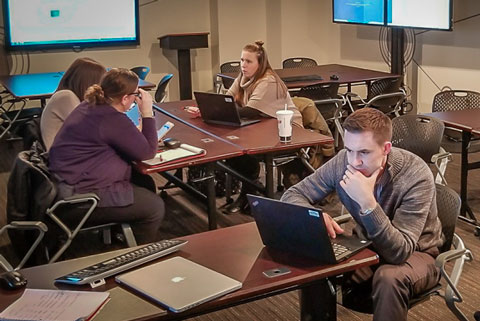 SMART is a unit of the CCG and is charged with monitoring, analyzing and posting to social media channels. SMART uses a number of tools and techniques to carry out its charge and this unique team is instrumental in helping the Incident Management Team make informed decisions. This team is unique in the higher education community and is proud to partner with the School of Communication and their Social Media Analytics Command Center. The School of Communication has offered this space to SMART during emergency activations.
The team contact is Nate Carpenter.